Hi, So according to this
plan
 , since last I wrote I have virtually run through the beautiful villages of Grasmere, Patterdale and Shap.
The first village I ran through was the lovely village of Grasmere. It has many shops, pubs and cafes. You can visit William Wordsworth's grave in the churchyard and buy some yummy yummy Grasmere Gingerbread. There are lot's of popular walks some of which that follow the Red Bank Road and follow the shore towards Rydal Water. There are no motor boats nearby so the lake is a fabulous place to swim, kayak and maybe even row. Boats are available for hire in the summer time. Next I passed through the quaint village of Patterdale.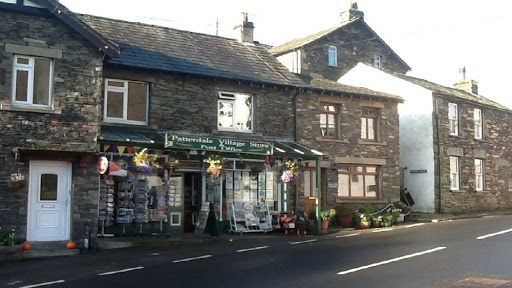 Close to Glenridding by Ullswater, this village is perfect for walking especially during the summer months. There are so many trails around the village, ranging in trails for different abilities. The views from the top are incredible. The final village I visited on my virtual adventures was Shap. The area of Shap was extensively settled in the Neolithic times.  In the 1980's it ran dry. The beautiful valley is most definitely worth visiting. About half a mile to the west of the village there is the Shap Abbey you can visit.  The Shap Summit is the highest point on the west coast rail. It also has a market Cross which dates back to 1687.  It is now used as the building for the Local History Society's Heritage Centre. Famous for its granite, the pink polished granite is found in many of UK's buildings like outside St Pau's Cathedral.