Hi everyone,
I ran/walked… another 14.98km. Meaning I made it to Ingleby Cross. With only Great Broughton, Blakely Ridge, Glaisdale and Robin Hood's Bay to go, I would just love to thank everyone for your support.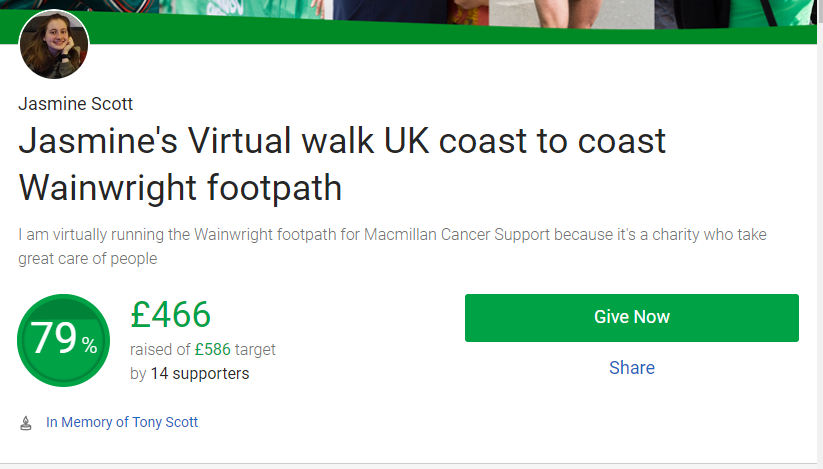 A special thank you to Tamzin and Rich, Amanda Collins and family, the Vogel's, the Neames, my Grandma Janet Scott, Uncle Nick and family, Uncle Mark and family, Grandma Jean, the Dedeyans, the Vargas', Maja and family, my parents, Hannah, and annoymous. I genuinely never thought I would raise this much. I mean I raised the bar from 1 pound per kilometre to 2 after a month.
Now for the challenge. I made it to Ingleby Cross, an idyllic village with stunning views. It is very popular with walkers and is near to a much bigger village called Ingleby Arncliffe.
To be honest between you and me looks like a typical countryside village yet it has been put on the map because of the coast to coast walk. It's main attraction is the Bluebell inn but there are lots of places to stay like the Ingleby House Farm, Park House Walkers Bed and Breakfast and more.
Next time I update you on my adventure I will have hopefully made it to Great Broughton.